Thread Journal day workshop with EvansSent
August 20 @ 10:00 am

-

3:00 pm
An inspiring workshop where I will be sharing tips and techniques that will help you to create your very own thread journal.
We are so excrited to be bringing Stephanie to the Isle of Wight after spotting her on social media (she's a hit BTW)
The Sew Unique Thread Journal Day course is an inspiring workshop where Stephanie of EvansSent will be sharing tips and techniques that will help you to create your very own thread journal.
We will be learning the skills and techniques you need to add to your own project. This includes your Complete Kit and Online Course material as well as refreshments and lunch.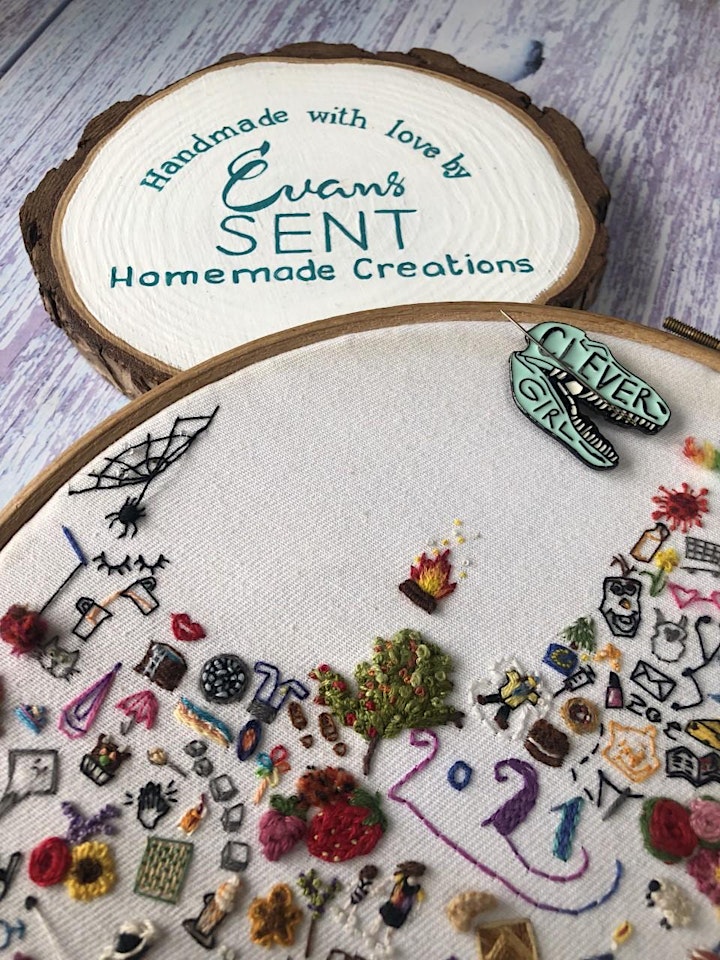 Don't be put off by the commitment of creating a stitch a day, because this journal could be a weekly, monthly or even the occasional stitch. The beauty is, it's yours and therefore, so are the rules! There will be plenty of time for questions on the day with our expert led workshop and hands on course.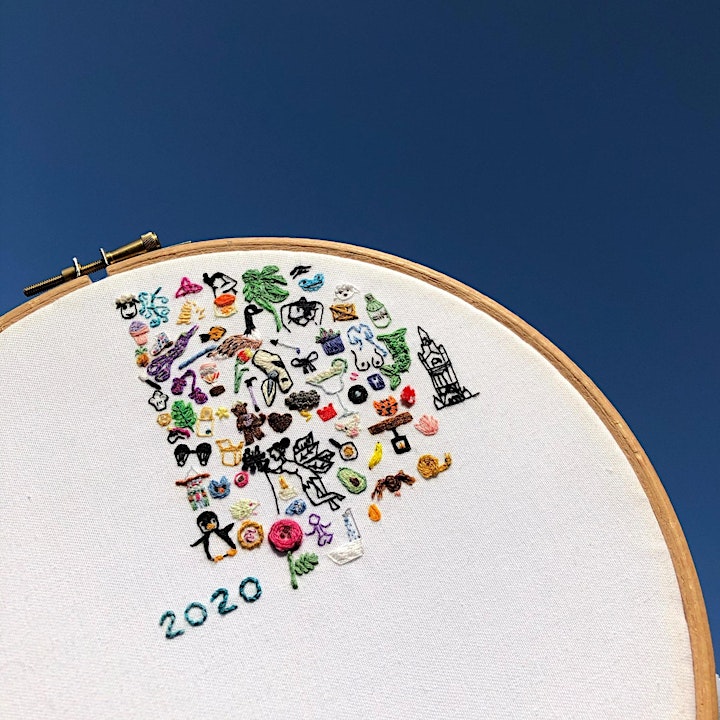 This meet up will be suitable for brand spanking new or experienced stitchers. Just think of it as a creative, self care day to yourself that will help you to create miniature stitched memories to treasure for years to come.⠀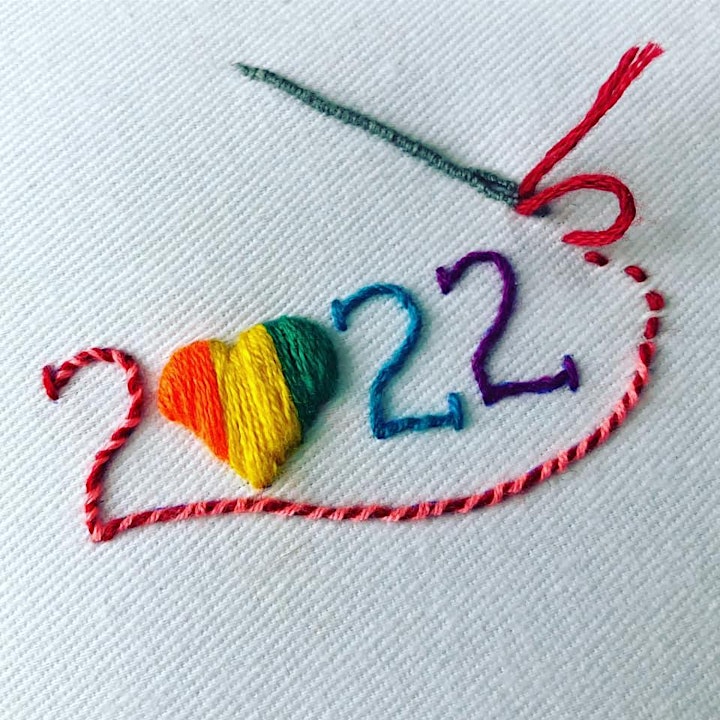 Thread Journal starter kits are included in your ticket price, containing everything you need to create your very own thread journal hoop:
– 100% cotton fabric
– 8″ embroidery hoop
– Embroidery floss
– Two embroidery needles
– Embroidery scissors
– Hand stamped 100% cotton tote bag to keep your project and supplies together
– 2+ years of focus sheets, instructions, diagrams and ideas collated into a 48 page course.
Techniques covered in the 48 page course includes…
Animals & insects
– Fluffy bumble bee
– Woolly textured sheep
– Detailed bird
– Butterfly with wings that stand off your project
Celebration & birthday
– Super dimensional heart
– Explosive fireworks
– Striped birthday candles
Food related
– Woven picnic blanket
– Ice cream with a waffle cone
– Super dimensional croissant
– Shaded pumpkin
Flowers & foliage
– Sunny sunflower
– Colour variegated Rhododendron
– Beautiful Rose
– Dainty daisy
– Fluffy dandelion
– Furry dandelion clock
– Creeping vines
– Multiple techniques for leaves
Festive favourites
– Frosty snowflakes
– Embellished and twinkly Christmas tree
Additional miniatures
– Family portrait
– Clouds
– Long flowing hair
– Plaited hair
Stephanie will be offering hands on & one-to-one demonstrations every step of the way, to ensure you feel happy & confident to continue hand embroidering beyond the workshop.
We will be aiming to complete a number of stitch techniques during the session, however, there is no rush! Embroidery is a great way to relax & unwind, so it is more important for you to take your time and enjoy.
You will also receive online instructions with hyperlinks to my series of fully narrated video tutorials (just in case you need a little reminder when you get home).
About Stephanie
Words shared by Stephanie Evans, Embroidery Artist
After the birth of my daughter in 2017, I made the major life decision to leave my successful (but very stressful!) recruitment business to become a stay at home Mum.
Desperate for a bit of quiet, creative, "me time" I began embroidering to balance the constant running around after a little person. This quickly developed into my small business Evans Sent, a creative outlet which allowed me to express my cheeky humour, as well as tackling the issues of body positivity and self-confidence.
I started Thread journaling in 2019 to help my sleep deprived brain to record and appreciate every day moments that otherwise would be overlooked and forgotten. In 2020, I became the first person to deliver thread journal classes, and throughout the covid pandemic, I was able to continue delivering these classes virtually. I'm proud to have encouraged self care and creativity in a time that people needed it most, building an online community in excess of 2,500 who are taking part in the Sew Unique Thread Journal project.
Shop – www.evanssent.com
Instagram – @evanssentcreations
Facebook – www.facebook.com/EvansSentCreations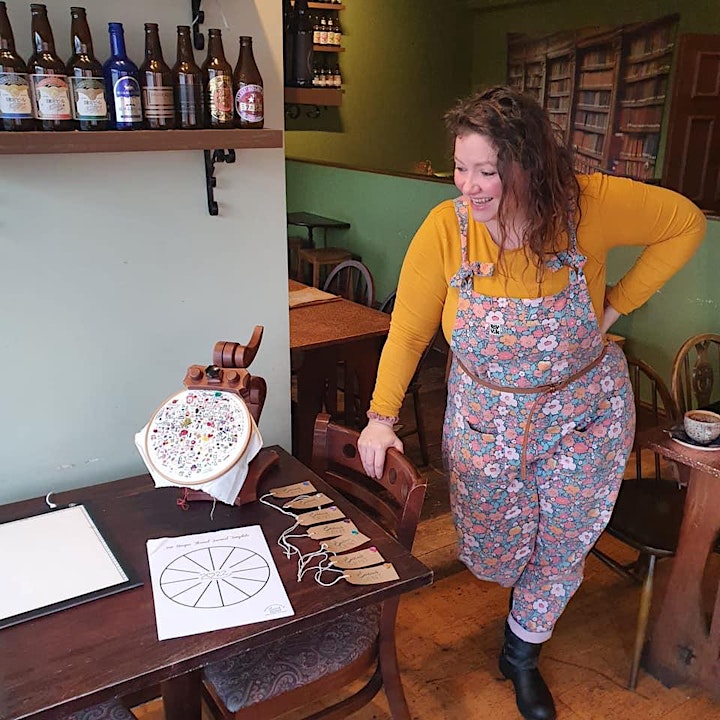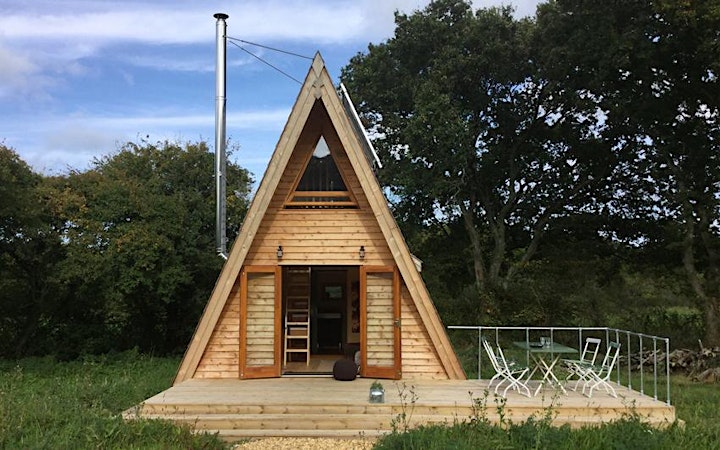 Why not choose the residential option and stay a couple of nights in one of our beautiful eco cabins!