Skep Bee Hive making workshop
February 5 @ 10:00 am

-

4:30 pm
Skep Making Day Students will learn the ancient art of 'lip work' and begin making a skep, now an endangered craft.
Skeps are most commonly made for swarms of bees to be collected within, and there is a current resurgence of skep-beekeeping.
Up to half a skep can be made in one workshop and you'll go home with the tools, materials, know-how and skills to finish off at home.
We'll be using a long straw and cane lapping, but Chris will show you how to split bramble and willow to make lapping too, and saturate you with bee-lore, beekeeping tales, traditions and song throughout the day.
Please bring some waterproof trousers or apron, a bucket and a pair of scissors for foraging!
Day guest and residential tickets available – residential guests will be welcome to use the studio space to complete the project at a time to suit themselves during their stay.
Refreshments and a delicious lunch included
All materials and tools are included (and for you to take home)
Choose the residential option for a stay in a Tiny Home cabin for two nights (price includes return car ferry travel and a breakfast hamper)
Residential stays are priced for one person – the cabins do sleep up to four (two suggested for comfort!) If you would like to share a cabin with another person who would like to do the workshop simply add a day guest ticket to your order. No extra charge for up to two further guests sharing the accomodation but not attending the workshop.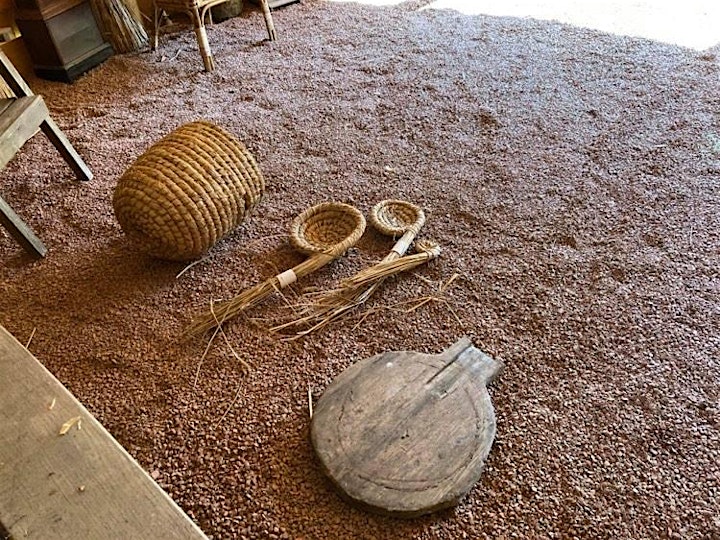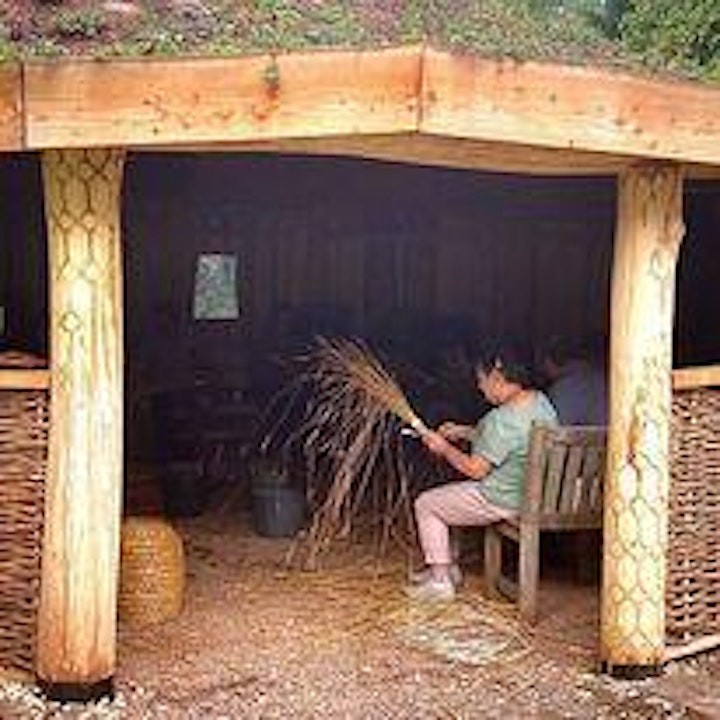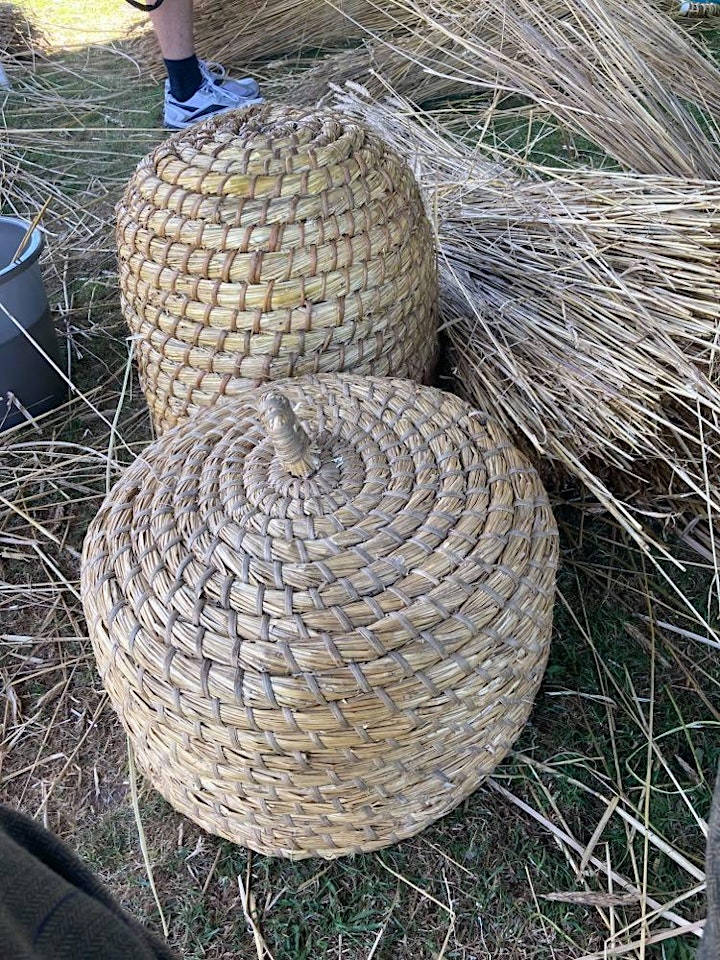 About your tutor – Chris Parks
Chris lives on an organic farm with his family in the Vale of The White Horse, U.K. There he mostly maintains a good life through arts, crafts and varying projects. Keeping bees sustainably in an array of different styles from log-hives to a bee-house and most things in between.
He works with schools, wildlife trusts, local authorities, mental health projects, communities, families and more – always aiming to strengthen our connections to the natural environment and to each other, building knowledge, skills & community. Encouraging us to gain a greater awareness of roots and culture, deepening one's sense of place, identity and wellbeing. His life took an interesting direction after he joined a fascinating project called 'Surviving the Iron Age' for the BBC, which followed 17 volunteers living as Iron Age Celts. For nearly seven weeks of a wet Welsh autumn, they had to maintain their settlement just as the indigenous tribes did over 2,000 years ago. Chris was the 'Druid' of the settlement.
Being a prolific beekeeper, he researches and teaches skep making, skep beekeeping, mead making and apitherapy, lecturing to beekeeping associations and other clubs and societies upon related subjects. Often seen extolling the virtues of mead and other traditional honey drinks and remedies, and as a budding apitherapist, Chris provides bee-hive air therapy upon the farm in a specially constructed bee house.
He tried to live an ecological lifestyle, growing some food, fetching wood and water, living close to the earth within ecological architecture. He has welcomed visiting groups, elders, teachers and wisdom keepers from around the world to the U.K. who have felt the calling to travel as ambassadors for their communities and cultures. Enjoying the comparative mythologies, rich diversity and the life affirming traditions.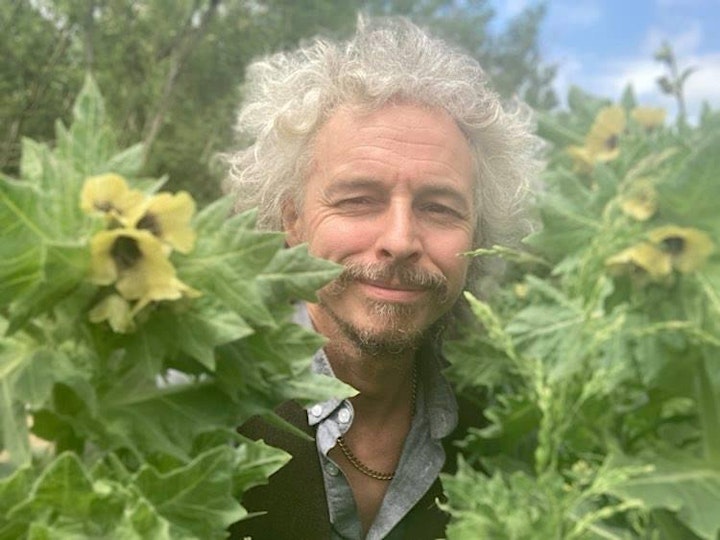 About the venue
Tiny Homes holidays is a collection of four Tiny House cabins in a meadow, adjacent to the magnificant Parkhurst Forest on the Isle of Wight.
The cabins are well kitted out – full size kitchens and bathrooms plus wonderful woodburning stoves.
Located 15 mins drive from Cowes where there are numerous excellent bars , shops and retsuarants.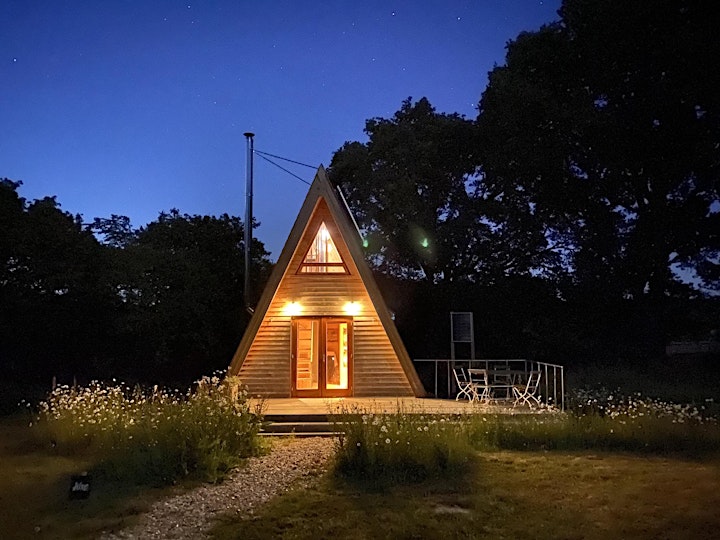 Above : the Tiny Home cabins